ABOUT SIMCOM AVIATION TRAINING
Our Promise
We are committed to delivering training solutions that allow our customers to become safer, more proficient pilots.
What we do
SIMCOM provides pilot and maintenance training across a variety of general aviation, business, and commercial aircraft types. In addition to aircraft type specific training, SIMCOM also provides specialty courses including upset recovery, crew resource management, high altitude, and avionics.  Training is conducted in three learning centers, two of which are located in Orlando, Florida and the third in Scottsdale Arizona.
How we do it
Our Team
Our dedicated team of aviation professionals are what sets SIMCOM apart from other training companies. Everyone at SIMCOM understands the importance of our mission and is dedicated to delivering on our promise.
Simulators
We use simulators that accurately represent the aircraft you operate. To ensure training is as realistic as possible, SIMCOM simulators are constructed using actual aircraft and avionics components. The simulators are certified by the FAA as well as aviation authorities from several other countries.
Curriculum
Our curriculum is designed to maximize learning.  A flexible format allows our instructors to tailor training to meet the specific needs of each customer.
Training Philosophy
We promote a "positive learning environment" where customers are encouraged to ask questions, learn new concepts and build on their aviation knowledge and flying skills. Small class sizes allow our instructors to focus on the training needs of the individual pilot.  SIMCOM customers are family with many that have trained with us for more than 25 years.
Relationships
We are proud of our long standing relationships with many of the world's aircraft manufactures, aircraft owners, commercial airlines and business aircraft operators.  These relationships are an essential influence on everything we do – from developing training devices that represent their corresponding aircraft to developing and delivering comprehensive training programs that serve to enhance safety.
We have grown with the technology that characterizes our training.  However, our emphasis on technology has always been held in balance with our emphasis on people – the customers who come to us for training, and our own dedicated people who define the SIMCOM training experience.
Nothing has been more important to us through the years than listening to our customers, then acting accordingly.  It's a business philosophy based on good service to good customers.  And it has served us very well.
Some Facts
6,000+ annual training events
Customers from 80+ countries
40+ simulators
100+ Professional Flight Instructors
Four Training Centers
Factory Authorized Training Partner for the Pilatus PC-12 series, Daher TBM series, Mitsubishi MU-2 series, Piper M-series, and Eclipse
Regulatory Approvals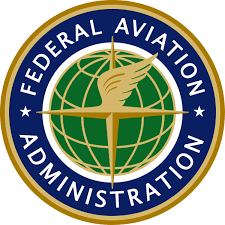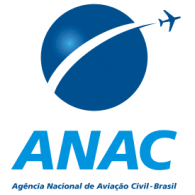 Insurance company approval.
All our courses have the approval of the major insurance companies.