SIMCOM Classroom Training Goes Remote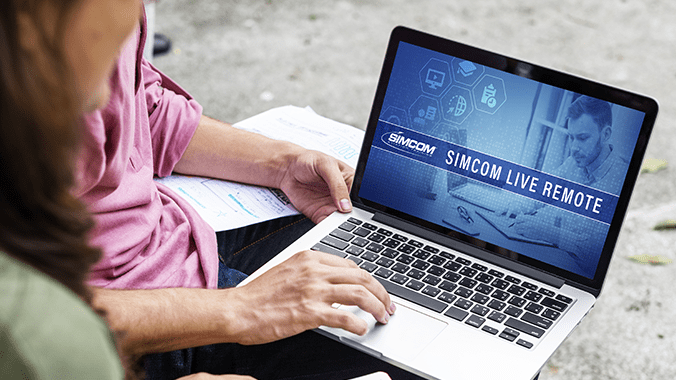 Published on May 20, 2020 -
Orlando, Florida – May 11, 2020 SIMCOM Aviation Training today announced its online "SIMCOM® Live Remote" training courses, SIMCOM's inaugural live remote classroom learning experience.
SIMCOM Live Remote will provide SIMCOM clients with the quality classroom experience they expect from SIMCOM, but from the safety and convenience of their own homes or offices. Every SIMCOM Live Remote course will be fully interactive and led by seasoned SIMCOM professionals providing the same unique, personalized classroom instruction upon which SIMCOM prides itself.
Upon completion of a SIMCOM Live Remote ground school, SIMCOM clients will complete flight training in a simulator or aircraft at one of SIMCOM's training centers in Orlando, Florida, Scottsdale, Arizona or Camarillo, California.
Flight training segments of SIMCOM's training courses expose SIMCOM clients to training which replicates real world scenarios, with a focus on instrument, abnormal and emergency procedures. "Clients have always enjoyed direct interaction in the classroom with our experienced instructors" said Mike Young, VP Operations and Training. "Now clients can attend ground school remotely while still obtaining all the benefits of live interaction with their instructor".
SIMCOM Live Remote recurrent courses available now include all Daher TBM series; Pilatus PC-12 series; Twin Cessna; King Air 90, 200, 300, 350; Meridian; RVSM; CitationJet; Citation Mustang; Cessna Citation II. Other programs and courses will be added based on customer demand.
About SIMCOM Aviation Training Centers
A privately-owned, aviation learning institution, SIMCOM provides advanced aviation training to professional pilots, owner-operators, Part 135 operators and maintenance personnel operating in general aviation, regional, military, government and cargo operations around the world. SIMCOM currently operates 45 simulators representative of a wide range of jet, turboprop and piston powered aircraft.
SIMCOM is headquartered in Orlando, Florida, where it also operates two training centers. Additional training centers are located in Arizona and in-aircraft training at TSI in Camarillo,
California.
For further information, contact SIMCOM at 407.275.1050 or 1.800.272.0211 or visit SIMCOM's website at www.simulator.maxburst.dev.